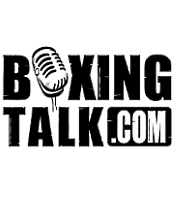 Press release:
Rising middleweight Daniel Cadman - who appears on the Hennessy Sports November 12th 'Born To Do It' Event at the Wembley Conference Centre - still cant decide whether to keep the nickname 'Mr Slick!'
From the outset the undefeated 24-year-old from Cheshunt complained at the moniker given to him by the Hennessy Sports promotional team.
"How I am supposed to walk around and hold my head up high with a name like that," he complained.
"It makes me sound like a right plonker; my girlfriend and my mates are continually taking the mickey out of me!"
However, a recent poll on HennessySports.com – held at the insistence of the promotional team - resulted in a practically 50/50 split as to whether 'Slick' should stay.
Cadman, now wavering, has decided to enlist the help of his local paper, the Cheshunt Mercury.
"It seems that remarkably, some people actually like 'Mr Slick,'" Daniel added. "Either that or all of my mates got together and voted for it as a wind up.
"There is only one way I could decide this: let the people from my manor decide. 
"So people have been asked to vote via my local paper. I will accept the result whatever!"
Despite this distraction, Cadman is not neglecting the business side of things.
"Things have been going great in the gym," he continued. "Tony Simms has really brought me on as a fighter since I turned professional last July.
"I am different fighter now. My defence is a lot tighter, my timing is a lot sharper and I am much, much fitter.
"In particular I am hitting a lot harder. My last two fights haven't gone three rounds between them.
"I will looking to make it a hat-trick of KO's on the 12th."
'Born To Do It' takes place at the Wembley Conference Centre on Friday November 12th. The headline contest sees Junior Witter defend his European light welterweight title against Poland's Krzystof Bienias. A full bill is available at
www.HennessySports.com
. Tickets are available on 0870 060 0870.