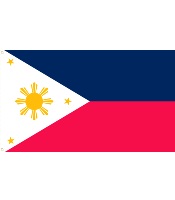 Mig Elorde W12 Shohei Kawashima... At the Okada Manila Hotel and Casino in Paranaque City, Philippines, Mig Elorde (28-1) defeated Japan's Shohei Kawashima (17-3-2) at super bantamweight. It was a tough win for the Filipino who could not hurt his foe. Elorde injured his right hand during training and could barely land his signature straight right in the fight. However, he found success in putting his punches together in quick combinations as Kawashima barged in to attack. At the end of twelve rounds, all three judges scored the fight for Elorde, 115-113 and 117-111 (twice). source: wbo
Casey Morton W10 Chie Higano... On the same show, Casey "Lady Hawaiian Punch" Morton (8-1-3, 1 KO) of the United States recorded a split-decision victory over Japan's Chie Higano (8-8-1, 2 KOs) in a women's flyweight bout. Scorecards read 96-94 Higano and 97-93 and 96-94 Morton. "I felt good to come back down to flyweight," said Casey Morton, "I feel this is the weight where I can make my run toward a world title. Higano was a very tough opponent and I have a lot of respect for her. It's very difficult to get a win overseas but I was able to do it. Now my goal is to capture the WBO world title. I'm hoping to get my shot by the end of the year."
Morton's manager Greg Hannley of Prince Ranch Boxing said, "Casey is a natural flyweight and she is best when fighting at this weight. For her to go to the Philippines and pull off another monumental win is just amazing. A world title shot in 2019 is something I can see happening. I know she is ready to become a world champion."
Morton, who is trained by Nonito Donaire Sr., feels she has the perfect team in place to take her career to the next level. "With Nonito Donaire Sr. as my coach, I feel he's the right person to make me into a world champion as a trainer," Morton said. source: prince ranch boxing