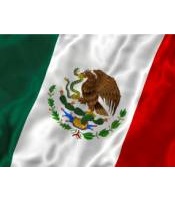 Former WBC bantamweight champion Luis Nery (28-0) is no stranger to adversity. On Saturday night, he begins the next chapter of his life, when he faces McJoe Arroyo on a pay-per-view show from Dallas. Trouble and danger await just steps from Nery's front door. He lives in Tijuana, one of the most dangerous cities in Mexico. It's a place where teens on their way to high school increasingly take detours and where last July, there was an average of eight homicides per day. To become WBC champion, Nery had to defeat the unbeaten, long-time champion, Shinsuke Yamanaka in Yamanaka's native Japan. Running extra miles, training with a stable full of southpaws, and noticing that Yamanaka was open for the right, Nery, and his entourage of seventeen, boarded the plane to Japan confident that he could beat a fighter ranked among most pound-for-pound lists. By the time he arrived and made his way to the press conference, Nery had come down with a fever. The bout took place on August 15, 2017. The effects of the shivers had worn off by the time Nery, draped in a Mexican flag, made his way down the aisle. Nery landed power punch after power punch, prompting Yamanaka's handlers to enter the ring in the fourth round and spare him from what was turning into a beating.
"I knew the fight would end early," Nery told the press in Mexico upon his return. "I had to win by knockout. I wasn't going to get the decision over there."
The popular Mexican TV show, Golpe A Golpe, included Nery's victory in their list of greatest wins by Mexican boxers, alongside Juan Manuel Marquez's win over Manny Pacquiao, and victories by legends such as Julio Cesar Chavez Sr, Salvador Sanchez, and Erik Morales.
"I want to unify," Nery said shortly after becoming champ. He included names in the junior bantamweight division, saying he was willing to drop down to 115 for those fights.
Then came the suspensions. Reports surfaced that he had tested positive for PEDs. Though some reports said traces of clenbuterol were found, it was zilpaterol that he tested positive for. The WBC suspended Nery and launched an investigation, eventually concluding [whether yu believe it or not] that the traces found were due to eating tainted beef.
A rematch with Yamanaka was mandated and set for March 1, 2018. Once again, Nery boarded a plane to Japan, this time with a new nutritionist, Marcos Antonio Perez. Nery says he adhered strictly to the diet prescribed to him. "He told me, 'Here eat this,' so I ate it," said Nery."
Nery drank seven liters of water daily along with a pair of protein shakes. Concerns about making the weight were brushed off by the Perez who, Nery says, told him he was on target.
But he was off—by five pounds. Perez told reporters his method worked "99.9% of the time." Nery hit the sauna, ran a few miles, and shadowboxed. He was still three pounds over the limit. Nery was stripped of his title.
Making his way to the ring under a storm of boos, not having eaten the day before, Nery felt weak. Wanting to avoid a long fight and, seeing "fear" in his opponent's eyes, Nery attacked from the start. Thirty seconds in, he dropped Yamanaka. Nery was on the attack the rest of the round, weary of Yamanaka's best punch, a straight left the Japanese dubbed, "God's Left." Three more knockdowns followed in the second round, the referee waving it off half-way through the frame.
More boos rained down on Nery. Some of the ringside fans in Japan had gone through the hassle of learning Spanish insults, which they shouted at Nery as he made his way back to the dressing room.
In the time since those fights, Nery has acquired a new nutritionist and eats only organic meat. He is riding a current streak of nine straight wins inside the distance. This Saturday, March 16th, he takes on former IBF 115-pound title holder McJoe Arroyo (18-2, 8 KOs) in his U.S. debut at AT&T Stadium in Arlington, Texas. The bout will be featured on the undercard of the 147-pound title showdown between WBC welterweight champion Errol Spence Jr. and WBC lightweight champion Mikey Garcia, live on PBC on FOX PPV (9 p.m. ET/6 p.m. PT).
Nery wants to be champion again. Forgotten amid the controversies of the past couple of years, is just how good a fighter he is. Last year, Julio Cesar Chavez Sr. said Nery was "flying" high, that he was as impressed with him as he was with any other boxer on the scene.
Nery is getting something most people who are convicted in the court of public opinion don't often get – a second chance. It doesn't matter who the opponent is, Nery has once again set his sights on the world title. He wants to bring the belt back to a home he shares with his pet snake, iguana, and bulldog. The odds are stacked against him. But, for someone who grew up in a city with inadequate sewers, avoiding stray bullets, and sidestepping the lure of the drug game, Nery is used to winning against all odds.
By Jose Corpas, PBC press release