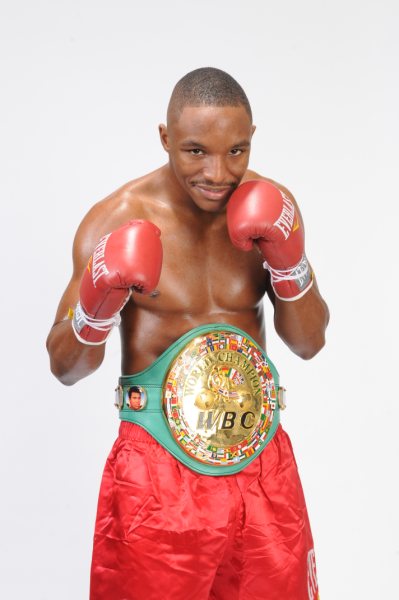 Greg Leon: What made you decide to work with Roy Jones Jr. as your trainer? How did this come about? Devon Alexander: "I was thinking about doing something different G. I wanted to experience something different and see if somebody else could bring something to the table. Don't get me wrong I love [my former trainer] Kevin (Cunningham) and he's the reason I'm at where I am today. I love him to death. I would still love to work with him and for him to be in my corner for sure. I just felt like I needed something new to reinvigorate me because I feel like I was stagnant a little bit and content at not being at my greatest. I think Roy is going to bring that back out of me. I needed a new fresh start and I know Roy's going to give that to me."
GL: Where will you be training?
Devon Alexander: "I'm going down to Pensacola for a few weeks and then we're going to go to Big Bear and get some of that high altitude training for May 25th."
GL: Who will you be fighting on May 25th?
DA: "We've got a few opponents we're looking at. There's Ivan Redkach, [former WBC lightweight champion] Antonio DeMarco and Bryant Perrella. We should know who it will be soon."
GL: Regardless of who you're fighting out of those three names on May 25th, do you feel that you should be impressive in dominating all of them?
DA: "Absolutely. The reason I'm making this change with Roy is because I want to be able to go out there and know that I can throw 500 punches per round and keep that pace up for the whole twelve rounds if needed. This performance is going to be about me going out there and being spectacular and showing people that I'm still that force."
GL: I thought that you got the short end of the stick in your last two fights, but you definitely tired down the stretch in both of them...
DA: (cutting in) "I definitely agree with that, I just feel like I need a little more stamina and I think the altitude will help in that area. I think if I correct my stamina I'll be able to blaze up anybody that I fight."
GL: [Former welterweight titlist] Marcos Maidana recently announced that he's coming back. If he's able to fight at 147 are you willing to give him a rematch?
DA: "Hell yeah. Hell yeah. I beat him before and I'll beat him again. I've got the blueprint to beat him. I think he looked better against Floyd under Robert Garcia, but I think it'll end the same way. He can't handle a boxer puncher and he hates it to the body, but I love that rematch and would take it in a second."
GL: After you tune up on May 25th, is Maidana the fight you want the most? If not him, then who?
DA: "It could be Maidana, it could be [WBA champion Keith] Thurman, the winner of Danny Garcia vs. Adrian Granados... it doesn't matter to me. G you already know that I'll fight anybody and I've fought tough fights, back to back to back. This May 25th fight will show people that I'm still credible, but after that I want to go to a top guy, and that's what I've been doing my whole career. I'm excited to get down there with Roy and get this thing rolling, I'm looking forward to seeing what he brings to the table for me."
GL: Closing thoughts for the fans.
DA: "I want to thank each and every one of my fans for their continued support. You've got a lot of bandwagon fans who are with you if you're winning and then they jump off. I got fans who believe in me and know that I'm better than I've shown in my last two fights and I'm going to be back stronger than ever and I'm not going to disappoint y'all."
Send questions and comments to: Boxingtalkg@Yahoo.com