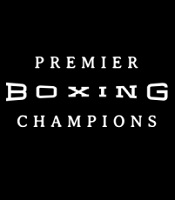 Baltimore's Gervonta "Tank" Davis (21-0, 20 KOs) recorded his eighth career first-round knockout when a sweeping right hook by Davis connected cleanly and sent Ruiz (39-5, 32 KOs) down to his knees for a ten count. Referee Jack Reiss called off the fight with one second remaining in the first round. With his promoter Floyd Mayweather looking on, Davis made quick work of his late-replacement opponent. "I knew it was coming," he said. "I wanted to go more rounds, but I knew if I got him out of there early I could fight again sooner. When I touched the jab I saw his arm was in front of his face so if I threw a hook or uppercut it was right in line."
Davis, who has now stopped his last 12 opponents, connected on 50 percent of his power punches, just under the 51 percent power accuracy he logged in his last four fights.
The late substitute 32-year-old Ruiz was fighting for the second time in three weeks as he replaced the injured Abner Mares. Ruiz was used to being on the other side of first-round knockouts having recorded 18 of his own during his career. "As soon as he started landing punches, I could feel them," Ruiz said. "I have a lot of first round knock outs, today was my turn to lose in the first round. It happens in boxing."
Next up for Davis could be the winner of the March 2nd Ricardo Nunez vs. Edner Cherry WBA eliminator (on Showtime from Barclays Center). ''
"We could do that [fight]," Davis said. "At the end of the day I'm a fighter. I'm a fighter and I have a great team. One of the best in the sport. I believe in my team and whatever they line up, I'm ready.
Davis also told Showtime reporter Jim Gray he's ready for a sweet homecoming for his next fight. "Yes, sir. We're coming to Baltimore. We're going home, baby."