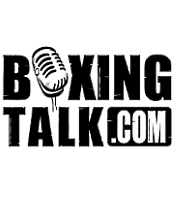 An Interview with Champ Kelvin Davis!!!
S.S. – Kelvin, we haven't seen you in the ring since you fought Ezra Sellers at the beginning of the year. Is there any news of when your next fight may be?
K.D. – Nope. Not yet, I'm still waiting.
S.S. – Last weekend  O'Neil Bell beat Ezra Sellers  for the mandatory spot. And, O'Neil's been doing a lot of talking, he wants to get back into the ring with you.
K.D. – Well, I've been wanting to fight him again for a whole year now and he hasn't wanted to fight. I've been trying to get a fight with that guy for a whole year and he wouldn't take the fight, so now he's the mandatory. That's good!! And I don't know how Ezra Sellers got to fight him before I could fight him. That don't make sense, I'm the champion. If the champion wants to fight, they should have made it work for me to fight him. There's all these obstacles we have to go thru when I want to fight him and no-one wants to give me the fight. He didn't want the fight then, but now we can hurry up and get this fight out of the way.
S.S. – I had spoke with O'Neil earlier today and according to him, it's the other way around and you have been ducking him for the last six months.
K.D. – (Talking to his brother and trainer, Kelly) O'Neil said we didn't want to take a fight the last six months. (The reply from Kelly " Well, we just sent his lawyer all the paperwork!") Yeah, we just sent them all the paperwork. We even told him the night he had his fight with Ezra Sellers. And the fight with Louis Azile, we had a contract to fight O'Neil and he turned down the fight.
S.S. – Let's talk about the first time you two met in the ring, a fight that O'Neil won by TKO in the 11th round.
K.D. – The first time I was careless and made a lot of mistakes. I'm a whole lot different fighter now.
S.S. – You had claimed then that he hit you in the back of the head to win the fight.
K.D. – Yeah, as a matter of fact, we just watched the fight about an hour ago. And I was seeing a lot of the things I did wrong. I did a lot of things wrong and I was still whooping his ass. I want to show the world and the people out there that the guy is nothing but a chump. He's a good fighter, but I'm the best fighter, I'm the champion!!!
S.S. – What are your plans for the future outside of a fight with O'Neil Bell? And have you given any thought to a move up to heavyweight?
K.D. – Well, after that fight, I'm looking to unify the titles. I want to take care of these cruiserweights first then I'll think about moving up to heavyweight. I got all these guys to worry about first.
S.S. – Looks like we should see you back in the ring within 90 days. That's the timeframe to fulfill your mandatory against O'Neil.
K.D. – I hope it is 90 days. I want to get this shit out the way. He thinks that 2 rounds of boxing Ezra Sellers is gonna get him ready for me? I went thru three #1 guys and he thinks he's ready for me? I don't think so!!
S.S. – Speaking of Ezra Sellers… After the loss to O'Neil he's decided to retire.
K.D. – He retired after he fought me!!!  It looked like he layed down in that fight with O'Neil. Ezra Sellers is a great fighter and there's no way he's gonna go down after 2 rounds with O'Neil Bell! I think he had other things on his mind. Ezra Sellers is a good fighter, but if he wants to hang 'em up, then he should hang 'em up. My focus now is on O'Neil Bell. He thinks I'm the same fighter as the first time? He's gonna be amazed! I'm way different now, I'm more advanced, I'm more skilled and I'm hungrier. Just cause I got a title doesn't mean I'm not hungry. I'm still hungry. I'm hungry to whoop O'Neil's ass!!!
S.S. – Sounds like this will be a good fight cause O'Neil's been saying pretty much the same thing.
K.D. – Yeah, this will be a good fight then. It'll make a great fight. I'm just ready to fight him, that's all I can say. I've been wanting to fight him for a year, so hopefully we can get this done before the 90 days. I'm ready to fight! It's gonna be a rumble in the jungle. And, before I go, I wanna say Hi and thank you to all my fans!!!