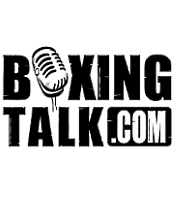 Justin Hackman: Joe, last Saturday, March 16th, you did commentary for PBC on Fox at the Errol Spence-Mikey Garcia fight [which Spence won by lopsided unanimous decision]. It went down the way most expected: two great fighters, but one [Spence] was simply too big. However, I don't think most expected it to be the pure thrashing that it turned out to be. What were your thoughts? Joe Goossen: Well look, there were more than a few high-profile fighters that thought Garcia was gonna win. I never thought that entirely. Even in my commentary, I said you could never discount Mikey Garcia, that's number one. On the other hand, I always agreed with the numbers that said Spence was a four-to-one favorite or even higher. The next bet would've been does it go (the distance) or does it not go? I spoke with one of my former fighters about the match-up, and he thought it wold only go seven rounds. I said it would go twelve. Mikey was good enough to stay in the fight, but I never actually thought he was gonna win the fight, the reason being I don't think he was ever going to be able to hurt Spence enough to get the respect necessary to keep the guy off him. Lightweights historically haven't been able to hurt welterweights. When Kell Brook [Spence's predecessor as IBF welterweight champion] challenged Spence, he was skillful, cunning, of a substantial size, and yet I don't think he ever hurt Errol in that fight even though he landed flush shots. So there's a guy who competes comfortably at 154, let alone 147 and he couldn't really hurt Errol. So I never thought Mikey coming up from 135 could ever hurt him either. But I thought he was defensively savvy enough to stay in the fight. And another thing I might add is that I did think that Mikey was going to be more competitive than he ended up being. But as it turns out, whether he was coming forward or going back, Errol took away every advantage that Mikey thought he might've had.
JH: That leads into an interesting question-- was it a case of Spence being just that good, or a case of Mikey not being able to compete two divisions up, or both?
JG: I think it was probably the fact that if Mikey was gonna pick on a welterweight, he picked the wrong guy to tell you the truth. Aside from [WBO welterweight champion] Terence Crawford and a few other guys, I think there could've been better opponents where he would've had a better chance on imposing his style on a heavier guy. And Spence, not only is he big and strong, he's also a left-hander which inherently poses a lot of problems in itself. Fighting a good southpaw, it's a tall order. They present a much different problem than an orthodox fighter does because a southpaw is the opposite image of what you're used to seeing. Also, he had much longer arms that kept Mikey at the end of his jab whether he was coming forward or going backwards. That posed a big problem for Mikey too because Mikey doesn't have long arms. So even if he wanted to back up against Spence, make him miss and pay for it, he was falling short with his counter punches. Spence would also step back at times, counter punch at will until finally he put the pressure on in the later rounds. In the ninth round, when Spence had him against the ropes, Mikey's brother and trainer, Robert, and the rest of the Garcia family was ready to throw in the towel, but Mikey disagreed, which is his prerogative you know, and he was able to survive the next three rounds. I just think Spence was probably the worst guy Garcia could've picked at welterweight.
JH: Spence strikes me as a stylistic chameleon. You look at guys like Canelo Alvarez and Gennady Golovkin, they have their style, everybody in the arena knows what they're bringing, and they're just that good that they can find themselves near the top of the pound-for-pound list. Now, Spence, to me, he's a special fighter. Much like Andre Ward, Bernard Hopkins, Floyd Mayweather-- a guy that shifts his approach and attack based on his opponents' strengths, and arguably, more importantly, their weaknesses. Do you put Spence in that category at this point?
JG: I think time will tell. What is he, 29 years old? Surprisingly, he's older than I thought. He's not 24 like you would imagine. But would I put him along with those guys? I don't know, I mean – it's like Mayweather. When Mayweather was 30 years old he really – he didn't truly become Floyd Mayweather til he was 30, 31 years old. And he turned pro at what, 20? So he spent a good decade building the foundation of being great. And then he spent the next half a dozen years or so proving it. So that's when you'll really find out about Spence. Your question reminds me of a story of my brother Greg Goossen, who signed with the [baseball] Dodgers, then he got picked up by the Mets in '64 and manager Casey Stengel did a press conference with my brother. Stengel was asked if Greg Goossen could be one of the great catchers in baseball. And Casey had the perfect response to that. He said, "Look, Greg Goossen is 20 years old right now. And in ten years, he's got a great chance to be 30." So it's like, talk to me in ten years. Right now, Spence sure has the makings to be one of the all-time greats. But again, there's a lot of competition out there, a lot of future matches with guys that may be better qualified to give him tougher fights. But time will tell, and as of right now, it certainly appears that he has all the earmarks of becoming one of the greatest, that's for sure.
JH: With Garcia moving up two divisions to face Spence, we saw how that turned out. Now, if Spence moved up two divisions to face the likes of Alvarez, Golovkin, Danny Jacobs, etc., do you think we would see a fight that resembled what we saw last Saturday, or do you think it might be more competitive?
JG: I think it would be more competitive. Why? Because he's got the frame to fight bigger guys. He's very slender, and although wiry, he's tall and built well. Spence could put on a few pounds and naturally grow into the higher weights. Whereas Mikey, I think he had to really work to put on weight.
JH: It did not look like he put on the weight very well at all.
JG: No. He was not cut up at all. So that said, I think because Errol's tall enough, a lot of those guys you mentioned, he's just as tall as they are so I think he's got the height and the reach that could sustain him at a higher weight. And inevitably he will go up. Your body starts changing from 28-32 years old so I think in the next few years I think you will see him go up to 154 pounds at least, maybe even sooner. But I think because of the names and potential match ups at 147, you're gonna see him stay there for a while. It's a division that has a lot of monetary heft to it right now. Just look at the lineup: Manny Pacquiao, Keith Thurman, Danny Garcia, Sergey Lipinets, of course Terence Crawford…I mean those are some great names right there at 147 right now.
JH: And truthfully I think Spence beats them. Keith Thurman, Shawn Porter, Danny Garcia, I think Spence emerges the victor. Now, Terence Crawford? Him, I don't know about. Crawford's another one of these special type guys.
JG: He is, he is. Exactly. And see here's the thing with Crawford: he's athletic enough. You gotta be athletic enough as well to compete with a guy like Spence. As Kell Brook was athletic enough, but he gassed out - the pressure got to him. He had previously taken severe punishment from Golovkin and I think that came back to haunt him against Spence. But he hung in there for a good ten rounds. I think you're right about Crawford, but Thurman's another great athlete as well. I don't think you can necessarily judge Thurman on his last performance against Josesito Lopez [a win for Thurman but he did not look great] who was at his very best. He had done some specialized training for the Thurman fight, a very intense training camp, and conversely you had Thurman coming off of surgery. I don't know who thought that was gonna be an easy fight—
JH: Well, I think those were the guys, including myself, who errantly viewed Josesito as a shot fighter at that point. But a Lopez at 100%, he's a tough out for anybody it doesn't matter who he's fighting.
JG: You better believe it. And let me tell you something, Josesito sparred out of my gym with his former trainer Henry Ramirez, he sparred with John Molina, and man let me tell you can he whip that left hook and you saw it against Thurman. You gotta give Thurman credit! Because that hook has KO'ed lesser men, I can tell you that. So I think Thurman, if he can reach his best again, with his athleticism and pinpoint punching, he can compete with anybody, including Spence.
JH: He's a great boxer too. He's got heavy hands, he's known for his knockout power yes, but he is really an underrated boxer; I think he's well above average for his boxing ability at the level he fights at.
JG: Justin let me tell you something, I announced his fight against Josesito – he has got great, great eyes. He's got a high IQ in the ring, trust me. And I just think, look, if you're gonna fight a guy like Josesito who has "gone to the mats" so to speak, training-wise, you've gotta bring in some heavy hitters in sparring. And I understand he's coming off an injury, and a layoff of close to two years, that's a tall order. So I think in hindsight, they're going to agree that they could've picked someone a lot easier than that for a comeback fight. Now that either will spur Thurman to train a little bit more diligently, I'm not saying he didn't, you know, but you just can't underestimate anybody at this level. Because guys that go in there like Josesito where they're the underdog, they're gonna get up for it, big time.
JH: No question, a guy with his back against the wall, nothing to lose, Buster Douglas against Mike Tyson, prime example, that's a dangerous man.
JG: Right, right. So Thurman's fight against Josesito, I don't know if that's gonna make him better or worse.
JH: That's interesting. What does your gut tell you?
JG: Better. Because he's a real competitor, he's a winner. He's gonna say, I'll never let that happen again. He's a winner. He'll shore up any of the loopholes that he might've left undone in training. But again, tough fight to take. And if you're keeping tabs on what your opponent is doing, who he's sparring with, where's he's living, what his training regiment is, etc., you can say, OK, well it sounds like he's gonna be 100% in this fight, if you add up all the little intangibles there in terms of the feedback you're getting. And it's a small world, you're gonna get the feedback you need. You'll know from reports if a guy isn't going 100% in his training.
JH: Well, and you talk about a crossroads there--I'm brought back to Mikey Garcia now. I'm wondering has he found himself with a choice to make: an emotional crossroads. And sometimes it's not as simple as a choice. I look at Jeff Lacy vs. Joe Calzaghe and Kelly Pavlik vs. Bernard Hopkins… those were fights where a guy who didn't know how to lose was so thoroughly beaten, a part of them was just all of a sudden gone, left in that ring, irretrievable. Do you feel this has now happened with Mikey Garcia?
Part 2: Stay tuned for Joe's response to this, his pivotal role in Diego Corrales' legendary victory over Jose Luis Castillo, Joe's career as a commentator and more…