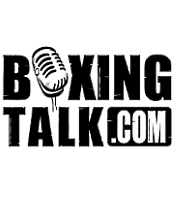 "He's going to make me look good because I'm going to stop him."
When Luis Collazo first got the call that he would be challenging Jose A. Rivera for the regular WBA title, he was more than ready. Collazo was preparing for another fight, this one against Miguel Angel Gonzalez. The opportunity became available to Collazo when Thomas Damgaard came up with a sever case of pneumonia and could not meet the challenge. Collazo is more than happy to fill that spot allowing Rivera, who hasn't been in the ring in over six months, an chance to finally get busy. Boxingtalk was able to catch up with Lou Collazo who shared his excitement about being able to challenge for the regular WBA title. He also spoke about his training, the welterweight division and his thoughts on Zab "Super" Judah. Don't miss what this Brooklyn welterweight had to say.
Jose Aguirre: Where were you when you got the phone call that you would be fighting Jose Antonio Rivera for the regular WBA welterweight title?
Lou Collazo: "I was in Atlanta getting ready for my other fight in April."
JA: So you were already in the gym preparing for a fight?
LC: "Yeah, I was supposed to fight Miguel Angel Gonzalez."
JA: Was it a hard decision for you to say forget Miguel Angel Gonzalez I'll take Rivera (laughing)?
LC: "It was not a hard decision. Imagine, to fight for the championship of the world. It's a big opportunity for me right here. I've been looking for this fight for the longest. And look, now that I was in the gym getting ready for another fight this one came up."
JA: A good thing is that you were in the gym getting ready for another fight. How's training been going so far and does the change of opponent do anything to change your mindset in any kind of way?
LC: "The change of opponent have similiar styles, they come forward. I'm ready for this fight right here, man. It's a big opportunity for me to shine and show the world my talent."
JA: What do you know about Jose A. Rivera and what do you expect from him when he steps into the ring with you?
LC: "All I know is that he has not fought in eight months and he just keeps coming forward. He's going to make me look good because I'm going to stop him."
JA: You fought twice this year and in your last fight got a first round stoppage, tell us about that.
LC: "Just staying in the gym, staying busy. That's the key."
JA: What are your plans for this year?
LC: "To be on top of the world. Imagine, this is the first step to it. I'm ready o make the most of this opportunity I have here."
JA: Now the welterweight divison as we know it is ruled by Brooklyn's own "Super" Zab Judah. Give us your thoughts on him as a champion and as a fighter.
LC: "He's a good fighter. He has the belts right now so he's the man right now and he's holding it down. Plus there cannot be two kings in Brooklyn so sooner or later somebody has to go."
JA: What do you think of the welterweight division as a whole?
LC: "It's great. Oscar De La Hoya is coming back, Shane. Now Zab, he has all the belts. Exciting division. It's the hottest right now."
JA: What can we expect from you when you step into that ring and challenge for the world title?
LC: "Look for a blazing, specacular fight because I'm bringing everything. He just better be ready."
JA: How excited are you and your people to be fighting for the world...
LC: (cutting in)"Aw man, we're very excited. I already have a whole crew going up there to his hometown and we're ready to make the upset. Only a few weeks notice and I know he probably thinks I haven't been training. think what you want to think. That's why you always have to be in the gym and ready for anything.
JA: Is the anything you want to say to the boxing public, people all around the world and on Boxingtalk.com?
LC: "There is going to be a new WBA champion. Brooklyn. Luis Collazo."
Send questions and comments to: onfireboxing@verizon.net