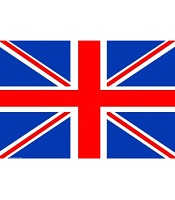 British welterweight James Hare was nineteen when he turned professional, beating Brian Coleman (7-34-4) on points over six rounds on the Daniel Jimenez vs. Drew Docherty undercard in Mansfield, England on January 20, 1996. At some point the Englishman was nicknamed "The Roberttown Rocket". While he was born in Dewsbury, Roberttown became his home-town, but he claims he has no idea where the nickname came from, saying "I was hardly rocket launched, was I?" In just over three years Hare compiled an unbeaten record of 13-0 (5), fighting the common line of journeymen opponents, mainly on shows promoted by Frank Warren, before he was matched in his first real test against former British champion Mark Winters (13-2) in October of 1999.
Hare and Winters each won two rounds and two rounds were scored even by referee Lee Cook, making the fight a draw after six rounds. It was a good learning fight for Hare, but also suggested that he needed more seasoning before stepping up further in class. He gained experience in routine victories over Dean Nicholas (9-9-1), Mark Ramsey (17-32-6), Paul Denton (7-21-2) and Jessy Moreaux (5-11-3), before a more challenging assignment, a British title eliminator against John Humphrey (9-1) was arranged for York Hall in London on May 26, 2001. With Steve Roberts against South African William Gare as top of the bill, Hare stopped Humphrey in seven rounds and showed that he was starting to find his groove in the paid
ranks.
He followed up with another good win, beating decent Frenchman John Ameline (13-3-2) by shut-out decision, and then a second victory over Paul Denton to stay busy before a January 2002 win in which Hare was again on point. He won all ten rounds on two judges cards and nine on the third, putting Ivory Coastborn Frenchman Money Seka (10-1-1) firmly in his place to take home his first professional [regional] title belt.
Three months later Hare was ready to take another step up the latter, as he dethroned reigning Commonwealth champion Julian Holland (28-2-1), stopping the Australian in six rounds. Holland had beaten highly ranked compatriot Shannan Taylor to win the title less than a year earlier. In the next ten months Hare continued to climb the world rankings, as he defended the Commonwealth crown with victories over Farai Musiyiwa (13-2), Earl Foskin (8-1-1) and Frans Hantindi (8-1-2), stopping his challengers in eight, one and one round.
After demolishing Hantindi in just 25 seconds in February of 2003, it was clear that Hare needed new challenges and that he was more than ready to compete at world level. So next he was matched with Ukrainian Roman Dzhuman (16-1) for the vacant WBF welterweight title. Hare and Dzhuman, who had attended the same World Junior Championships in the amateurs, Dzhuman capturing silver but Hare getting eliminated in one of the early rounds, fought on June 21, 2003 on a massive bill in Manchester, promoted by Matchroom Boxing.
Televised live on Sky Sports from the iconic M.E.N. Arena, Hare put on a masterclass as he outboxed the game and gifted Dzhuman to win by wide unanimous decision: 120-109, 120-108 and 119-108 on the judges scorecards.
Hare didn't have any problems the following September, stopping accomplished South African contender Jan Piet Bergman (42-4) in the second round, scoring six knockdowns along the way [Bergman had fought Zab Judah about three years earlier for the vacant IBF 140-pound title].
After Bergman, who was expected to give Hare a much tougher time than was the actual case, Hare was the headlining act on another Sky Sports televised Matchroom show, this time in Huddersfield. Hare provided real value for money for fans in the arenas and TV viewers, so when the Bergman fight was quickly over he was soon booked for a fight five weeks later, on October 18, 2003 back at the M.E.N. Arena. In the opposite corner stood tough Hungarian Jozsef Matolcsi (17-3), and this time Hare would not have such an easy ride. In an all-out war, with both boxers hitting the canvas in round four, Hare eventually prevailed by tenth-round stoppage. Many felt that it was the best fight of the night, which is some statement as the co-main event between Michael
Brodie and In Jin Chi for the WBC World Featherweight title is considered something of a modern day classic.
The thrilling victory made Hare more popular than ever, and he was a clear favorite for his third title-defense on December 4, 2003 in Huddersfield against battle-tested but fairly limited Mexican Cosme "Chino" Rivera (25-7-2). Unfortunately for Hare, Rivera, who had won his last four fights against good opposition, had his own ideas. Using every trick in the book to unsettle Hare, the Mexican dominated from the start and was ahead on all scorecards when he hurt and floored Hare in the tenth, forcing the Englishman´s corner to throw in the towel. It had been a great, but very quick run for Hare. In less than six months he had won the WBF title in June, made two successful defenses and then lost the title again before the year was out.
Hare bounced back in 2004 with decent victories over Jason Williams (15-9) and Moise Cherni (15-3), but he couldn't reclaim his old form and was stopped in six rounds by up-and-comer David Barnes (15-0) in a fight for the British title in November.
Three routine wins lead to a loss on points to Robert Lloyd Taylor (12-4) in November of 2006, which turned out to be the final fight of James Hare´s ten year professional career. A former Commonwealth champion, Hare's final record stands at 33-3-1 (19).